Autism Society Illinois- Southern Illinois Carbondale Chapter
Autism Society Of Illinois-Carbondale Chapter will provide services to individuals with autism,parents, families, professionals, corporate partners and friends. Our objective is to provide education,training and promote awareness.
Mission Statement:Partnering with families and communities living with autism in Illinois by generating awareness and providing education, training, support, and guidance as a compassionate and caring authority.
Vision: Communities that understand, accept and support families and individuals living with autism. 
Help make Autism Society of Illinois great! If you feel like contributing some extra money to the Autism Society of Illinois we would greatly appreciate it. All of the money raised in Illinois STAYS in Illinois What does ASI do? To improve the lives of individuals and families in Illinois affected by Autism Spectrum Disorders (ASD). To us, "people affected" means:  individuals with autism, their families, teachers, physicians, therapists, bus drivers, restaurant owners…etc! We do this by providing individualized information and support referrals to individuals who are affected by autism TODAY. We understand that autism is a lifelong disability.  ASI is here to provide support and advocacy, and to increase awareness and acceptance throughout our state. We are the first point of contact for people around Illinois when they need support, input, or a shoulder to cry on.  Our staff all have close family members who are on the autism spectrum, which gives us that real-life experience that you can't learn from a book.
Your generous, tax-deductible donation to The Autism Society of Illinois enables us to help thousands of individuals in Illinois find the resources, special education advocacy, and much more!
For more information about this chapter and activities please contact Stephanie Brown at (618)319-3303 or stephanie@autismillinois.org  or call our main office 1.888.691.1270 or email info@autismillinois.org
Ashely Sholwater is the new Secretary for the Chapter
Make a Donation to ASI- Carbondale Chapter
Autism Workshop- February 21st, 2015 at  SIUC Student Center- 1255 Lincoln Drive
After the diagnosis, parents need to develop an ongoing  plan of action to help their child achieve the best possible outcomes. This workshop is designed  primarily for parents and professionals who work with individuals with autism to develop a comprehensive and effective plan of action for the child and the family.
Therapists/teacher topics:
Visual, communication and behavioral supports in the classroom
Sensory Integration

Parent topics:
Home supports - concentrating on behavior and communication

Adolescents and Transitions

Lunch provided 


FAQs
What are my transport/parking options getting to the event?
You may park in the parking lot in front of the Studnet Center. It cost $0.25 each 30 minutes. Quaters only.
Where can I contact the organizer with any questions?
stephanie@autismillinois.org
Sponsored By :
Register here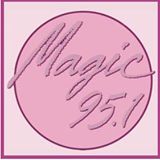 Come join us  for the funnest, most inexpensive Color Fun Run/Walk 5K in the state.  The 5K course features a number of Color Blast stations, and two routes which offer a family-friendly environment for runners of all ages and abilities. The walking path is not a full 5K. Color Blast Stations on each course.  Participation is open to the public, and the run/walk proceeds benefit the Autism Society Of Illinois-Southern Illinois Chapter. Come on join us and prepare to get blasted!
The Children's Event will take place at the Lew Hartzog Track and Field Complex.  Color Fun Run/Walk will be around SIU's campus with the start and finish at Parking Lot 56 which is directly across from the Track Complex.
Fun activities for the children start at 1:30.   Children's 1k taking place at 2:30.  Multiple Bounce Houses, Dance and Bubble Station, Face painting, Professor Play Ballons and  refreshments all FREE OF CHARGE!  We will be providing water at this event as well.
Then join us for a great Color Blasting Event with our Run/Walk. Check in day of the event will be in parking lot 56 just look for the registration tent!  We will be offering a pre-check in on April 1st, from 4-6:30!  (No fooling) at SIU Student Center.  This will be for T-shirts.  This year we will provide bracelets that are not for sale but will be used to turn in for your color toss packet. Participants must have on visible bracelet to be allowed on course during the event.

SIU Police Department will be providing us with their support for a safe course route.
We will also have a courtesy pick up vehicle for injuries or to assist if you are unable to finish the course.

We also have a stage this year for our DJ!!!!  Sound Core Music!!!  Parking lot pre-party starts at 2:00 and finishes up at 5:00.
5K warm up will start at 3 p.m. and line up will start at 3;25 with the 5k to start at 3:30. Please keep in mind these are approximate times and our goal.
Please stick around and participate in the color toss party as participants finish up. We would like for as many of you that can stick around to do a final toss at 4:55 to ensure everyone gets to experience that wonderful color cloud!
We will be providing a bottle of water and a piece of fruit for all participates at THE END OF THE 5K.  You will have to show your bracelet to the volunteers.
There will be vendors selling refreshments for your enjoyment.
To pick up your color packet for the color toss, you will turn in your braclet to the volunteers in exhange for your color toss packet.  One packet per bracelet turned in. NO EXPCEPTIONS.
There will be trophies for Largest Team and Best Costumes. Also  this years largest team wins a Private Suite to a Southern Illinois Miners Baseball game!
Directions to Lew Hartzog Track and Field Complex:
Address: 100 Saluki Drive Carbondale, IL 62901
Coming from the East (coming from I-57 or Marion, IL):
– Take IL-13 West into Carbondale.
– Turn left onto IL Route 51/University Avenue. University Ave. turns into Illinois Ave
– Continue South on 51/Illinois Ave. past Saluki Stadium (Football).
– Turn right on Saluki Drive, which is the next right after Saluki Stadium.
– The parking lot on your left allows access to the track facility.
Coming from the West (coming from Route 127 or Murphysboro, Ill.)
– Take IL-13 East into Carbondale.
– Turn right onto IL Route 51/University Avenue. University Ave. turns into Illinois Ave
– Continue South on 51/Illinois Ave. past Saluki Stadium (Football).
– Turn right on Saluki Drive, which is the next right after Saluki Stadium.
– The parking lot on your left allows access to the track facility.
FAQs
What can/can't I bring to the event?
NO ALCOHOL
NO PETS
YOU CAN BRING STROLLERS
What is the refund policy?
NO REFUNDS UNLESS THE EVENT IS CANCELED THIS DOES NOT APPLY IF IT IS RESCHEDULED!
Is my registration/ticket transferrable?
YES. DUE TO NO REFUNDS IF YOU CAN NOT ATTEND YOU CAN TRANSFER YOUR TICKET.
Register here 
BUDDY BASEBALL— Returns watch for news to come!! 
Autism Society of Illinois-Southern Illinois-Carbondale Chapter and Carbondale Jr. Sports are offering Buddy Baseball for children with any type of disability.  This will include practices and scrimmage games with emphasis on improving baseball skills (i.e. catching, throwing, batting, running bases, etc).  Pitched baseballs and T-ball stands will be used depending on each player's ability.  All athletes and buddies will receive a T-shirt.  Athletes and buddies must provide their own gloves and ball pants.   The Buddy Baseball program utilizes the "buddy system":  Children with physical and mental disabilities are paired, if necessary, with a non-disabled buddy from our group of volunteers. Buddies are ages 16 and older, who have desire to help others. Benefits:
Physical Activity
Socialization
Improved self-esteem
Opportunity to mainstream into other divisions of play
Opportunity to learn the fundamentals of baseball including teamwork and sportsmanship
Acceptance as an athlete rather than a child with a disability
This project encompasses what it means to do service work for the community and is easily the most meaningful weeks of the Autism Society Of Illinois-Southern Illinois calendar.  Please come and join us this summer and see for yourself what Buddy Baseball is all about.  We promise you will be glad you did!   If you have any questions or if you need further information, regarding registration, feel free to text/call Stephanie at (618) 319.3303 or email me at: Stephanie@autismillinois.org.   THANK YOU!   We hope to see you at the ballpark!   Stephanie Brown
This Chapter is a Chapter of the Statewide Autism Society of Illinois Autism Society of Illinois 2200 South Main Street Suite 205 Lombard, IL 60148